Skip to Content
Uniroyal Tires in Timonium, MD
We Provide Innovative Uniroyal Tires
If an outstanding reputation matters to you, you should stop by Hillen Tire and Auto Service Tire Pros in Maryland and choose from our selection of Uniroyal tires. Founded over 100 years ago, Uniroyal is one of the nation's most trusted and long-lasting tire brands. That's why we carry a comprehensive collection of Uniroyal products that suit cars, minivans, SUVs, and beyond. Uniroyal continues to innovate in the auto industry, constantly improving its product line to meet modern drivers' needs. You can depend upon Uniroyal to bring out the best in your vehicle by providing safe, durable, cutting-edge tires. We're proud to offer you a historic tire brand renowned by generations of vehicle owners.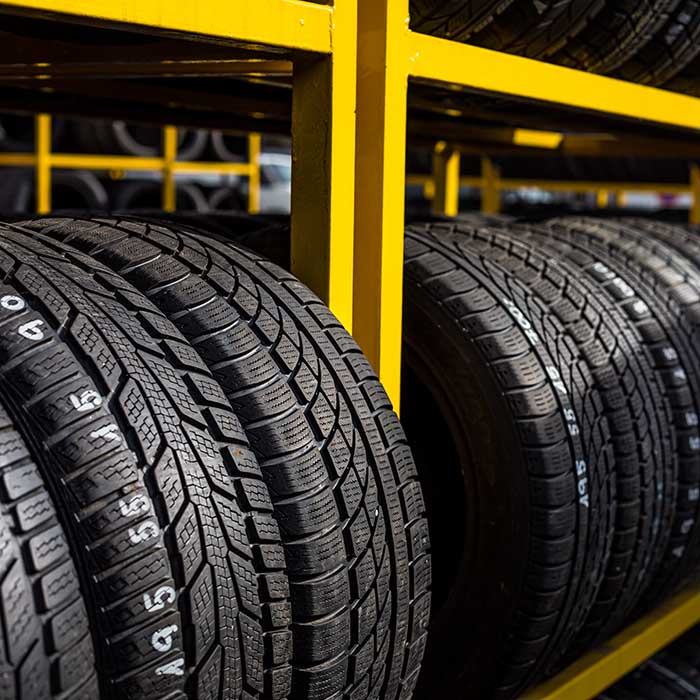 Tires Designed for Versatile Usage
The Uniroyal brand can service and meet the needs of many types of vehicles. Uniroyal has a solution for you whether you're a residential road driver who needs a reliable tire to and from work, or you must traverse long distances with heavy loads. We'll provide tires for the following types of vehicle:
Car and Minivan – If you need to get to work or take your kids to school, our Uniroyal selection is perfect for your car or minivan.
SUV and Pickup – Carry large loads or transport many passengers with ease by choosing from the Uniroyal brand.
Weather – Our selection of Uniroyal solutions can brave the elements and get you home safe through all kinds of weather.
Commercial – Uniroyal gets the job done. If your work requires traveling long distances or carrying cargo, we can deliver the perfect tire.
Choose a High-Rated Tire Today
The right set of tires awaits you. If you stop by our shop, you can peruse our long line of Uniroyal. Our helpful team will explain the selection, answer your questions, address your concerns, and provide knowledgeable advice so you can arrive at the right choice. We're here to give you customer satisfaction and peace of mind after getting back on the road. Contact us today for more details.