Skip to Content
Check Engine Light Diagnostics in Timonium, MD
Keeping Your Engine in Working Order
Cars have come a long way in the last 30 years, and that's an understatement. Today, many models come fully equipped with sensors that monitor the condition of your car. The check engine light is just one example of an innovation that has changed the way we think about auto maintenance. This notification is useful for knowing exactly when it's time to take your car in for an inspection. Check engine lights aren't always cause for immediate concern, but they should alert you to potential problems. If your check engine light has gone off, give Hillen Tire and Auto Service Tire Pros a call. The team at our Lutherville Timonium, MD service station would be glad to schedule a diagnostic check and get to the bottom of the problem.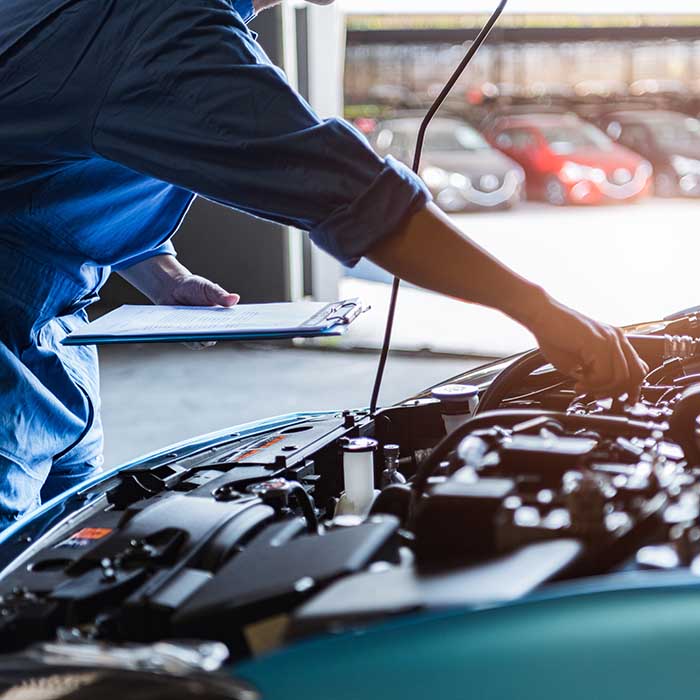 Know What Causes the Check Engine Light
Most of the time, the check engine light isn't a warning that something is terribly wrong with your vehicle. However, there are some instances when the problem is significant and even dangerous. Here are a few common reasons why you might be seeing the check engine light:
Damaged or missing gas cap
Broken oxygen sensors
Malfunctioning mass airflow sensor or intake tract
Engine misfires
Failing or missing catalytic converter
Reliable Service at Affordable Rates
It's never advisable to drive for too long with a check engine light. Fortunately, Hillen Tire and Auto Service Tire Pros is here for Lutherville Timonium, MD residents who need quick and reliable auto care. Our technicians are well-versed in foreign and domestic cars, and we can get you back on the road (minus the check engine light) in no time. Not only do we promise friendly service and exemplary results, but we're also committed to reasonable rates. Contact us today to learn more.