Skip to Content
Inspection and Diagnostic Services in Timonium, MD
Inspection and Diagnostic Services Are Crucial
How do you know when something's wrong with your car? You might hear clanging in the engine, or you might notice excessive bouncing whenever you hit a pothole. While you can certainly guess when there's an issue, the best way to address the problem is to undergo an inspection and diagnostic check. At Hillen Tire and Auto Service Tire Pros, we're glad to offer exceptional diagnostics and evaluations to pinpoint any auto issue. Our Lutherville Timonium, MD-based team works on all makes and models of cars, trucks, and SUVs, and you can have peace of mind knowing that we'll find the problem.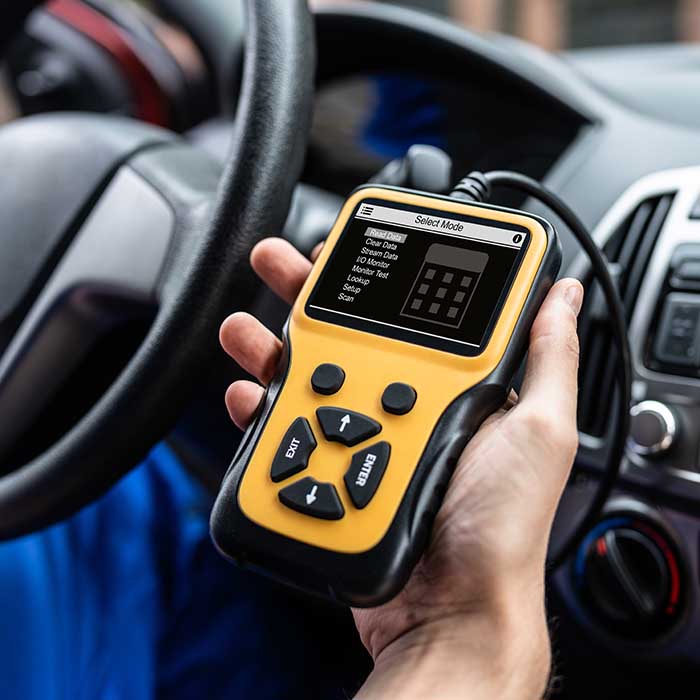 Learn More About Diagnostics
When the problem with your vehicle isn't obvious, we'll run an advanced diagnostic check to make sure everything is working properly. Depending on your circumstances, our mechanics will run an inspection using our state-of-the-art diagnostic equipment. Learn more about how we diagnose auto issues:
Engine Diagnostics – Is your engine running loudly? Perhaps you've noticed another problem that stems from the engine. We'll use advanced engine diagnostic tools to identify the root of the problem.
Computer Diagnostics – Your car's computer code is instrumental in finding and fixing issues. The mechanics at our service station can quickly address the problem after checking the computer code.
Our Next Appointment Has Your Name on It
Whether your vehicle needs significant repairs or just a few minor fixes, Hillen Tire and Auto Service Tire Pros is your trusted service station. Our technicians have years of combined experience, and we're sure to find and address the problem promptly. We know that you have a busy schedule, so we strive to be respectful of your time and get your vehicle in safe working order as soon as possible. When you notice an issue with your vehicle, don't wait to book an appointment with us.