Skip to Content
Tire Repair, Rotation & Balancing Services in Timonium, MD
Top-Quality Tire Repair for Cars, Trucks, and SUVs
What's the most critical part of your vehicle? The engine, brakes, and auto glass are all indispensable parts of any car. But vehicles quite literally can't move without tires. At Hillen Tire and Auto Service Tire Pros, you can count on top-notch tire services for cars, trucks, and SUVs. We work on all makes and models, and our mechanics can take care of issues big and small. Our team is committed to getting you back on the road safely, and we make every effort to keep our costs affordable. When you need urgent tire repair or a routine rotation, look to our Lutherville Timonium, MD service station.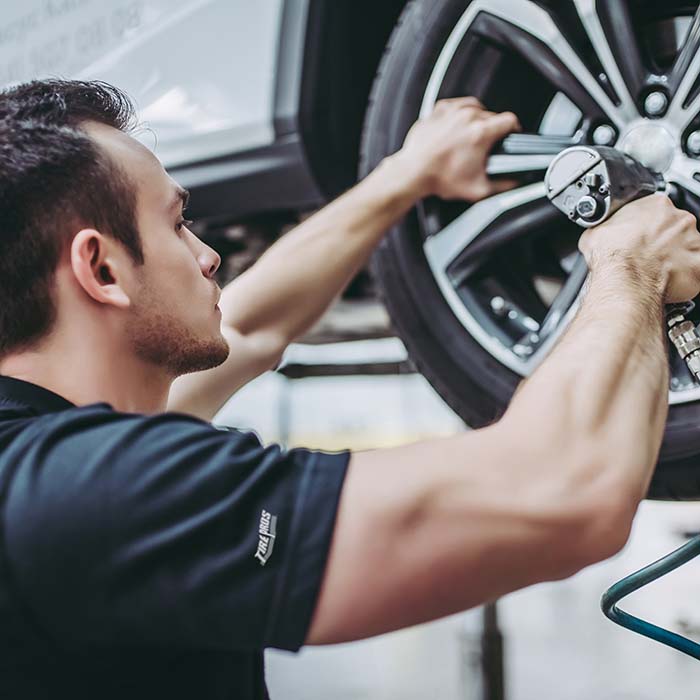 Servicing All Types of Tires
Our professionals can service all types of ties. We carry materials from the most recognizable tire brands in the country, and we'll only outfit your vehicle with the best quality tires available. At the first sign of damage, don't hesitate to visit our shop. Our team will evaluate your tires and recommend repairs, maintenance, or replacement.
Your Trusted Pros for These Tire Services
Lutherville Timonium, MD residents can count on us for all their tire needs in one convenient location.
Here's a brief overview of our most popular services:
Tire Repair
Flat tires require repair right away. While you might be able to drive a few miles with a flat, going long distances is incredibly risky. You could lose control of your vehicle or worsen the damage. If your tire is starting to go flat, schedule an appointment.
Tire Rotation
Generally speaking, you should have your tires rotated every 3,000 to 6,000 miles. Most of the time, you can get a rotation and oil change all in one visit. When you request a tire rotation at Hillen Tire and Auto Service Tire Pros, we'll be sure to check the inflation, tread, and other aspects of your tires.
Tire Balancing
Is your steering wheel vibrating as you drive? Perhaps you feel the vibration through the seat or under the floorboards. If so, you may have an issue that requires tire balancing. Our team can re-balance your tires and ensure a smoother ride.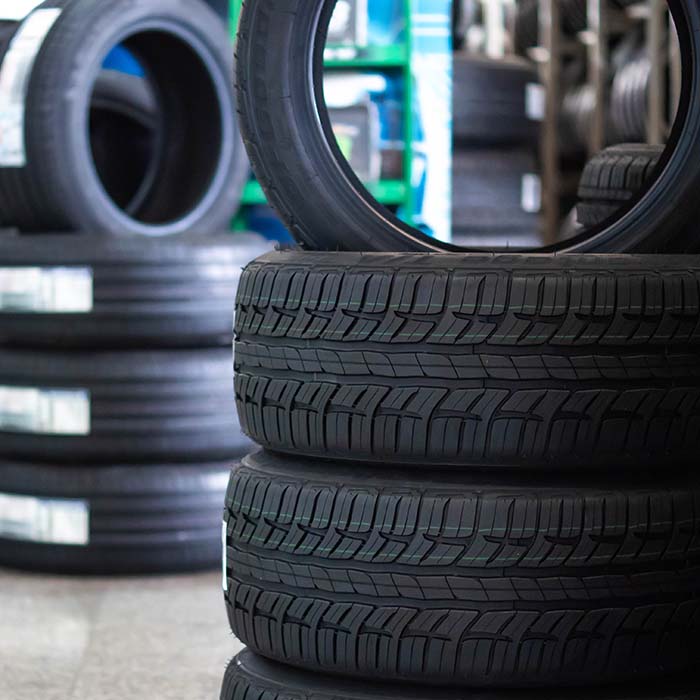 Expert Tire Balance & Replacement Services
Hillen Tire Pros proudly uses the Hunter Road Force® Elite Wheel Balancer and Touchless Tire Changer for all of our clients. Higher-quality tire balancing gets you in and out the door with the smoothest ride possible.
Touchless anyone? Have you had tires installed at other shops only to scrub grease off your wheels and rims after you went home? Our touchless tire-changing machine does the job perfectly without leaving behind any unwanted residue.
Our continued investment in cutting-edge tire equipment shows our commitment to treat your vehicle like it was our own.
Visit Us for Tire Pressure Monitoring System Repair
The Tire Pressure Monitoring System (TPMS) in your vehicle measures the air pressure in your tires and alerts you when the pressure dips too low by an indicator light on your dashboard. It's a convenient and essential system to ensure your tires are healthy. The system itself also requires service from time to time. There is a sensor in each tire, and they last for about 7-9 years before needing to be replaced. Keeping up with this ensures your TPMS feature will continue to work correctly. If your TPMS light flashes or remains on, visit us for complete repairs.