Skip to Content
Transmission Clutch Repair in Timonium, MD
Your Trusted Clutch Transmission Repair Shop
The transmission and clutch work together to enable vehicles to accelerate and slow down when it comes time to stop. When these components malfunction, you may be faced with hazardous driving conditions. Fortunately, Hillen Tire and Auto Service is here to restore your safety with transmission clutch repair in Timonium, MD.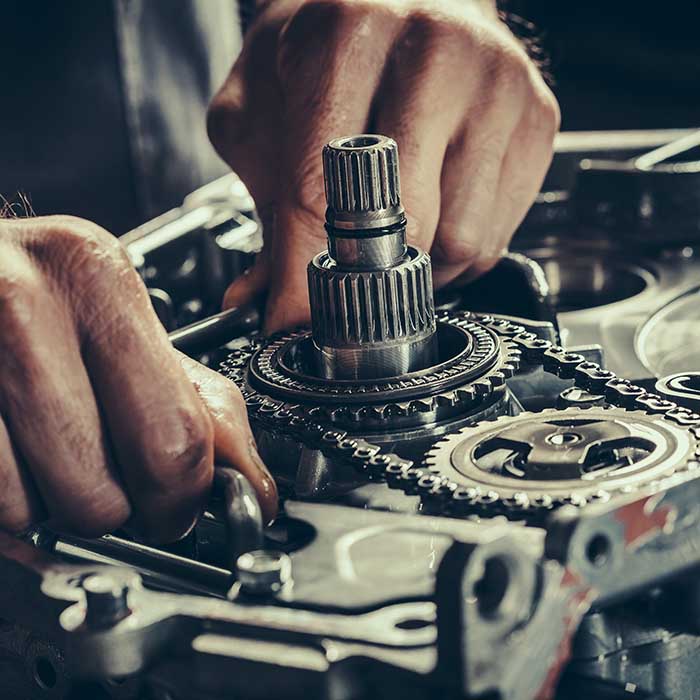 Your Smooth Ride Starts Here
Keep your transmission and clutch in peak performance with Timonium, MD's leading transmission and clutch repair shop. With early intervention, we combat transmission and clutch repair demands by addressing the root of the issue before it has time to escalate. With our complete transmission and clutch repair, replacement, and maintenance, your smooth ride starts here.
The Importance of a Functional Transmission & Clutch System
The clutch and transmission are responsible for turning engine power into controlled vehicle movement. Well-maintained systems allow for seamless gear changes and enhanced handling, promoting vehicle longevity and safety. In contrast, when these systems malfunction, they can spiral into more complex and costly problems while risking your safety.
Setting The Stage for Timely Repairs
Routine inspections and early intervention set the stage for timely clutch and transmission repairs. By allowing our professionals to monitor the transmission health of your vehicle, our professionals can prevent small issues from spiraling into a compromised driving experience. Overlooked transmission repair can lead to reduced fuel efficiency and engine and drivetrain damage.
Warning Signs That Call for Immediate Attention
As a car owner, it's essential to pay attention to changes in how your vehicle drives, strange sounds, or unusual smells. The moment you detect abnormalities, it's important to contact our team at your trusted clutch and transmission repair shop. Timely intervention ensures your vehicle receives the attention it needs to prevent worsening issues.
Common Signs You Need Transmission Repair
Strange sounds, smells, or a compromised driving experience can all point to a transmission repair. The common signs there might be an issue include:
Inability to switch gears
Engine revving high
Slipping gears
Grinding or shaking
Burning smell
Delayed response times
Check engine light is ignited
Identifying Symptoms of Clutch Repair
If your clutch is failing, you will likely notice signs. It's important to note these warning signs and schedule a clutch repair immediately. The common symptoms include:
Challenges when shifting gears
Inability to shift gears
Vibrating clutch pedal
Strange sounds
Stuck clutch
When to Consult a Professional
When it comes to transmission and clutch repair, it's crucial to the health and safety of your vehicle to reach out to your trusted transmission repair shop at the earliest sign of malfunction. At Hillen Tire and Auto Service, our experts detect and diagnose transmission and clutch concerns. Rely on us to promptly remedy inefficiencies.
Enhance Reliability With Transmission Repair & Maintenance
Transmission and clutch systems do not require as much preventative maintenance and repairs as an engine. However, they should not be entirely overlooked. At Hillen Tire and Auto Service, we follow the car manufacturer's recommended service maintenance plans to ensure your clutch and transmission components are appropriately inspected at the correct mileage points.
Choose Hillen Tire and Auto Service
Choose the best for your vehicle with Hillen Tire and Auto Service. As a leading clutch and transmission repair shop, we're backed by decades of experience and a track record of excellence. With our industry-leading diagnostic tools and unmatched skills, we provide quality service that gets you back on the road safely.
Schedule Your Clutch or Transmission Repair
Don't let clutch and transmission repair needs fall on the back burner; look to Hillen Tire and Auto Service for trusted solutions. We're here to enhance the performance and safety of your vehicle for years of reliable driving. Contact us today to schedule your clutch or transmission repair and maintenance services.