Skip to Content
Fleet Services in Timonium, MD
Offering Top-Tier Fleet Services for Businesses
It's one thing to regularly schedule maintenance for your personal vehicle. It's another thing entirely to keep an entire fleet of trucks in top shape. Fortunately, Hillen Tire and Auto Service Tire Pros is here to make fleet services hassle-free. Our service station in Lutherville Timonium, MD is well-equipped to perform preventative maintenance, minor repairs, and full replacements on your fleet of cars, trucks, or vans. Not only can you save yourself a headache, but you'll also save time and money.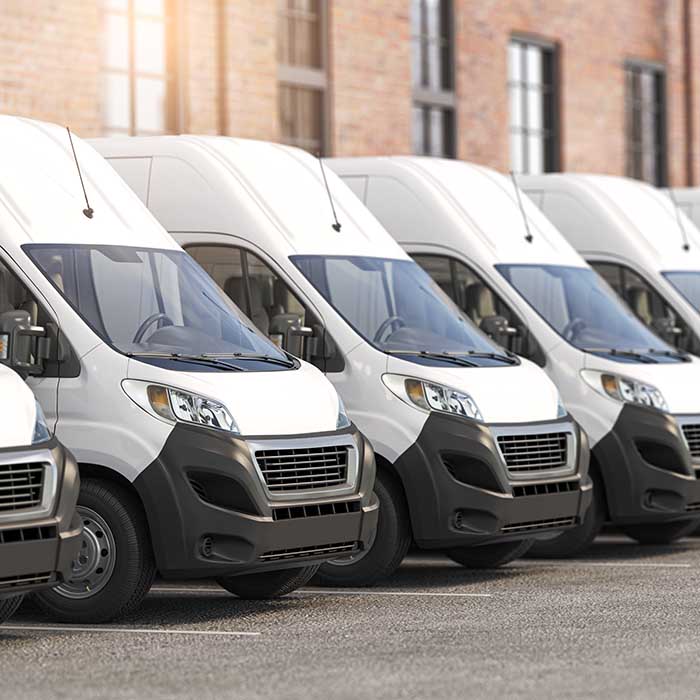 Why Is Fleet Maintenance Important?
If maintaining one vehicle is important, maintaining multiple vehicles is doubly so. For companies with a fleet of cars, trucks, or industrial vehicles, reliable fleet services are essential. But why is it so crucial to maintain your fleet? Here are a few reasons to never put off maintenance:
Productivity – Failing to maintain your vehicles can mean unexpected problems. These issues often lead to decreased productivity and falling short of your daily goals.
Reputation – How well you maintain your business assets has a lot to do with how customers perceive your company. Keeping your fleet in top shape helps you cover your customers' needs efficiently.
Legal Liability – If an improperly maintained vehicle is involved in an accident, you could be held liable for negligence.
Your Fleet Is in Good Hands
When it's time to schedule maintenance for your fleet of vehicles, the last thing you want is subpar service. At Hillen Tire and Auto Service Tire Pros, you'll always enjoy top-tier auto care with a smile. We have years of combined experience working with all makes and models, and we'd be glad to help keep your fleet on the road and your business running smoothly. Don't hesitate to contact us to learn more about our auto care services and fleet-wide plans.